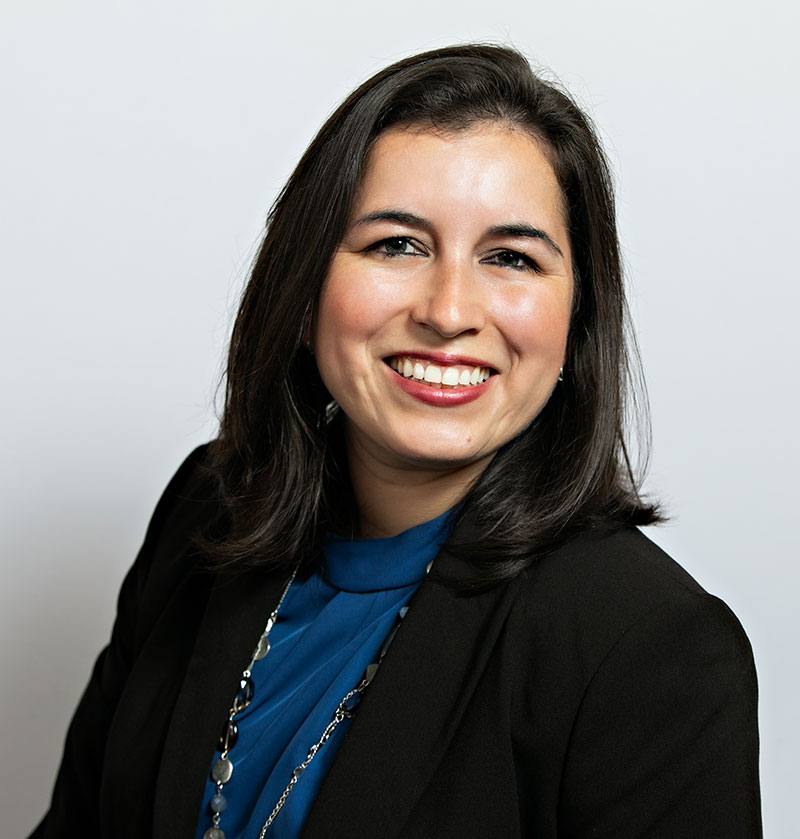 Brenda Perez
Director of Human Resources and Administration, Davis & Goldfarb, PLLC
(612) 428-7767 ext. 203
Meet Brenda Perez
Brenda is Director of Human Resources and Administration and has extensive experience managing family and employment-based immigrant visa cases. For over a decade she has developed and managed process improvement strategies primarily focused on family-based immigration matters, including those impacted by the 2017 Travel Ban under Presidential Proclamation 9645 (with approvals of all Travel Ban waivers she has handled). Additionally, she handles fiancé, J-1 waiver, diversity visa, DACA, and hardship waiver cases.
Based on her knowledge related to travel ban and other immigrant visa matters, she has presented at professional conferences sponsored by the American Immigration Lawyers Association (AILA) and other legal organizations, while also providing guidance to local practitioners on immigrant visas and waivers.
Brenda obtained her Bachelor of Arts in Justice and Peace Studies, with a minor in Psychology from the University of St. Thomas, and is a native Spanish speaker.
Our firm is recognized by clients and peers for finding the most practical solutions to complex immigration law challenges.