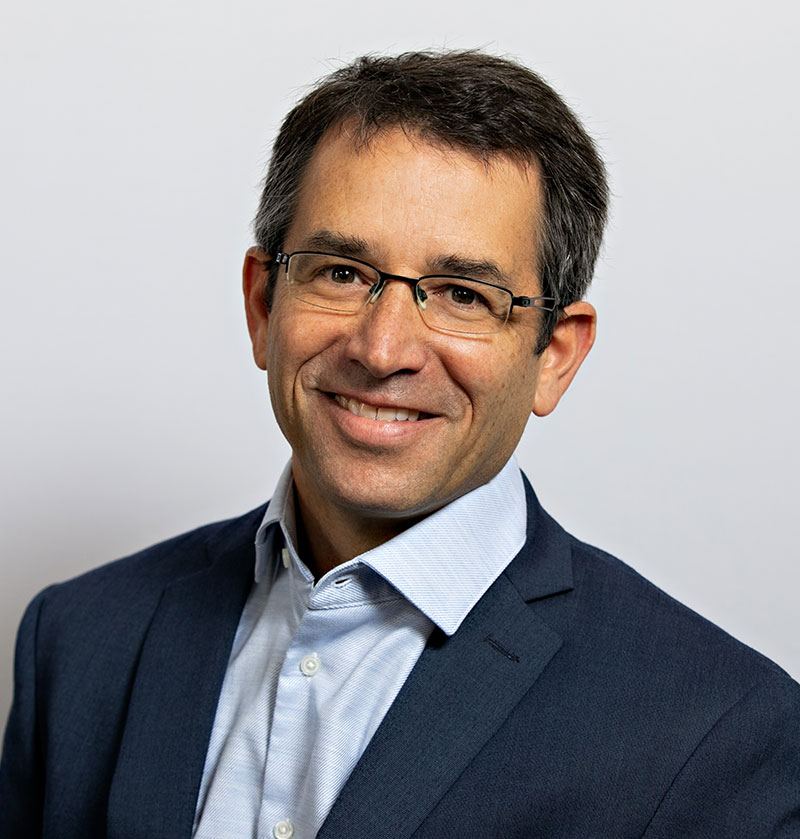 Attorney Alan Goldfarb
Leveraging his experience as an immigration lawyer and a background in corporate law, Alan manages the firm's employment-based practice, working with corporations, institutions, and individuals across industries and occupations.
Meet Alan Goldfarb
Alan Goldfarb has been practicing immigration law since 1997. He manages the firm's employment-based practice. He prepares temporary work visa petitions, labor certification applications, immigrant petitions, and applications for permanent residence. He handles extraordinary ability, outstanding researcher, investor, physician, asylum, naturalization and complex family cases. He has successfully represented clients before the Immigration Court, the Board of Immigration Appeals, U.S. District Court, and the U.S. Court of Appeals for the Eighth Circuit.
Alan is an active member of the American Immigration Lawyers Association (AILA), having served as chair and member of AILA's Professionalism and Ethics Committee. He was part of the steering committee for the AILA Ethics Compendium. He is past chair of AILA's Minnesota/Dakotas Chapter and of the Immigration Law Section of the Minnesota State Bar Association. He is a member of the policy committee of the Center for Victims of Torture and an active volunteer with Advocates for Human Rights. He writes and speaks nationally on legal ethics and immigration law topics. Alan earned his bachelor's degree from Columbia University and his J.D. degree cum laude from the University of Minnesota Law School. He was a human rights fellow in South Africa during law school and he has worked on economic development projects in East Africa.
Presentations & Publications
Speaker, 2020 AILA Annual Conference, August 2020.
Speaker, Employment-Based Green Card Applications: Considerations and Strategies, AILA, Web Seminar, June 2, 2020.
Speaker, Ethics and Business Immigration, AILA Upper Midwest Regional Conference, Minneapolis, MN, May 29, 2020.
Speaker, Ethical and Practical Considerations Under the New H-1B Registration System, Minneapolis, MN, February 7, 2020.
"Conflict of Interest and Affidavit of Support," "Ethics of Flat Fee Billing," and "Candor and Confidentiality," AILA University, August 29, 2019.
Speaker, AILA Employer Compliance and Worksite Enforcement Conference, Boston, MA, August 10, 2018.
Speaker, 2018 AILA Annual Conference, San Francisco, CA, June 2018.
"Bite-Sized Ethics: Choosing Between Lying and Loyalty," AILA, May 15, 2018.
"Bite-Sized Ethics: Limited Representation and Third Party Fees in Employment-Based Adjustment Interviews," AILA, November 29, 2017.
"Executive Disorder: Ethical Challenges for Immigration Lawyers Under the Trump Administration," with Cyrus Mehta, AILA, July 17, 2017.
"Up Against A Wall: Post-Election Ethical Challenges for Immigration Lawyers," with Cyrus Mehta, AILA, January 11, 2017.
"Accepting Advance Flat Fees Means Thinking About Having to Return Them," AILA, March 23, 2016.
"Mislabeling Refugees as Terrorists," Guest Blog, The Center for Victims of Torture, January 27, 2016.
Our firm is recognized by clients and peers for finding the most practical solutions to complex immigration law challenges.